Odette Furniture Showroom
Odette Furniture Showroom
Led by designer and entrepreneur Laura Vogtle, the Odette Furniture Collection is a new family-owned furnishings brand that pairs functionality with beauty and comfort with sophistication, offering a curated furniture collection in premium in-stock upholstery. From luxurious antiques to plush sofas, beautifully upholstered chairs to exquisite rugs, and case goods of all shapes and sizes, Odette's extensive range of pieces and upholstery caters to every taste, style, and budget.
Introducing the Odette Culture, our dynamic program that celebrates the artistry and craftsmanship of our industry. Join us for engaging panels and discussions with industry professionals as we share our knowledge and insights on design, craftsmanship, sustainability, and innovation.
At Odette, we're committed to fostering a culture of creativity and collaboration where ideas and inspiration can flow freely. So whether you're a retailer, designer, or design enthusiast, experience the magic of the Odette Culture and discover what sets us apart from the rest.
Click the Dates to View Details.
A lavish collection of 30 Spectacular homes around the world that are the epitome of chic, including coastal escapes, country retreats, and dramatic city residences. 
Read More
Join us for a book signing, lite bites & bubble 
The Personal Project Paradox: Designing For Yourself - Perspectives From Design Experts CARLEY SUMMERS MODERATOR
Make peace with your toughest client-yourself – with the help from renowned designers, Christopher Todd of Christopher Todd Design, John McClain of John McClain Design, and Dennese Guadeloupe Rojas of Interiors by Design in an engaging panel discussion on navigating the challenges of personal design projects. Moderated by internationally renowned designer, photographer, and author Carley Summers, this panel of design experts will share their own experiences, strategies, and insights to unravel the complexities and contradictions that arise when interior designers become their own patrons. Join us for a book signing for Carley and her new book Sacred Spaces after the discussion!  Read More
Carley Summers Book Signing
Join Odette Furniture Collection in an exclusive book signing with author Carley Summers. Carley is an internationally renowned designer and photographer. Summers uses her life experience and her craft to ensure that the homes she photographs and designs are comforting, healing spaces to live and grow. Read More
Trade Secrets: A Designer's Guide To Furniture, Art & Antiques Sourcing In European & American Markets
Unlock the trade secrets that will elevate your design projects and shape your sourcing approach in both European and American markets with Chairish, Traditional Home Magazine, Mitchell Hill, Tina Ramchandani and Andrew Suvalsky Designs. Unveil hidden gems, insider tips, and invaluable strategies that define these distinct realms while gaining insights into the nuanced trends and cultural influences shaping design aesthetics and product design. Also discover how technology is revolutionizing sourcing authenticity and originality. Sponsored by Chairish and Traditional Home Magazine. Read More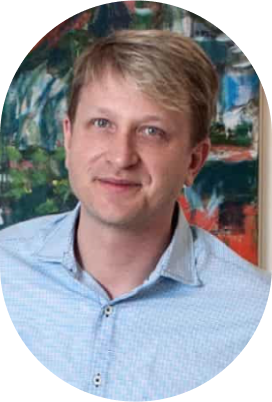 Interwoven Aesthetics: The Intersection of Fashion & Interior Design
Join the one and only Kelli Ellis as she moderates a captivating discussion on the fascinating relationship between fashion and interior design. Delve into the shared inspirations and influences that flow between these dynamic industries, as our fashion- forward designers Antonio Deloatch, Catherine Schmetter, and David Quarles IV share their unique perspectives and insights on how these two disciplines intertwine, drawing inspiration from each other's worlds. Uncover the secrets of translating fashion trends into interior design concepts and vice versa, as they explore the shared aesthetics and creative crossovers between these dynamic industries.  Read More
Streamlining Success: Mastering Finances, Policies, and Procedures for Interior Design Businesses
LuAnn Nigara and our expert panel of speakers, Alex Alonso, Beth Diana Smith, and Michelle Murphy, for an insightful discussion on streamlining success in your interior design business. Discover invaluable strategies to optimize your finances, implement effective policies, and streamline procedures that will propel your business to new heights. Leam from industry leaders and unlock the secrets to maximizing your business's potential. 
Interior Designer Casting Call
Are you an interior designer eager to elevate your brand's presence at High Point Market? Odette Furniture is thrilled to host esteemed industry leaders Kelli Ellis, award-winning and internationally known celebrity interior designer, and Mary Beth Zaehringer, founder of MB Public Relations, in an engaging Q&A style session. This event aims to provide expert guidance on maximizing your visibility at High Point Market. Read More
Solopreneurship: How To Know When To Hire A Team
Explore the crucial decision of transitioning from solopreneur to team builder in this insightful panel discussion. Join seasoned solopreneurs, industry experts, and interior design support as they share their experiences and insights on recognizing the right time to hire. Discover key considerations including financial viability, workload management, skills gaps, market demand, and personal growth. Read More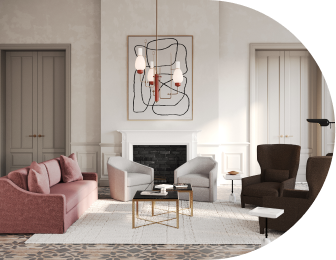 subscribe
to our newsletter
By subscribing, I give my consent to receive Odette's Newsletter.